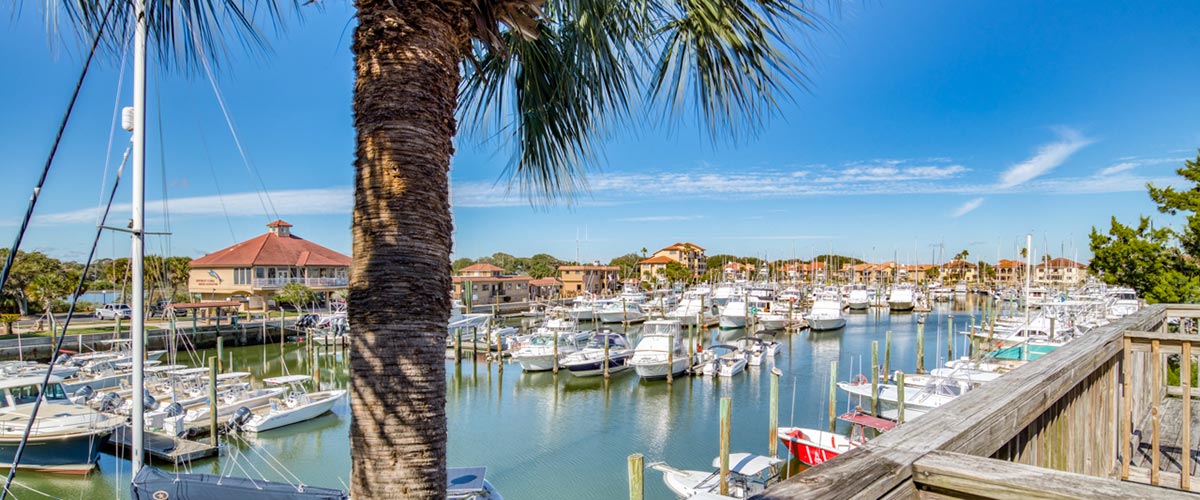 Harbor 26's on-site amenities include the swimming pool, free guest parking, coin operated laundry, and a guest television lounge. The suite is outfitted with heat/air conditioning, clock radios with MP3/iPod connection, coffeemaker, DVD player, refrigerator, microwave, hairdryer, iron and ironing board, telephone, Wi-Fi, flat screen TVs with HBO in the bedroom and living area, basic kitchenware. Included with your stay is breakfast at the St. Francis Inn.
Within the Marina grounds you'll discover a convenience store, charter fishing, sailing and pleasure boats, two restaurants within walking distance for breakfast, lunch, fine dining and take-out, sailing cruises, bicycle rentals, and several marina businesses. A short drive over the nearby Usina Bridge takes you to North Beach, where driving is permitted but four-wheel vehicles are suggested due to the thick sand. Nearby are Publix supermarket, the Vilano fishing pier, the restaurant district, a farmer's market, and frequent special events. Sailboats, kayaks and other watercraft can be rented. Vilano is located on the Matanzas Inlet, the waterway into St. Augustine's bayfront. Dolphins frolic in the waters, and manatee are often spotted right in Camachee Cove. To the west, a short drive takes you to the north end of historic St. Augustine, the nation's oldest city, with its many attractions, shops, restaurants, and historic landmarks.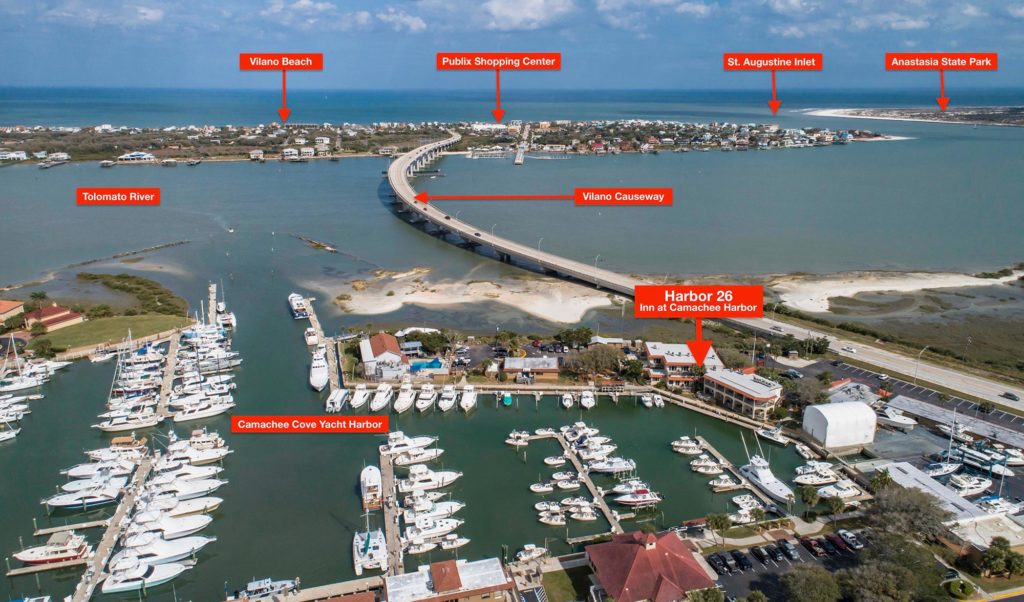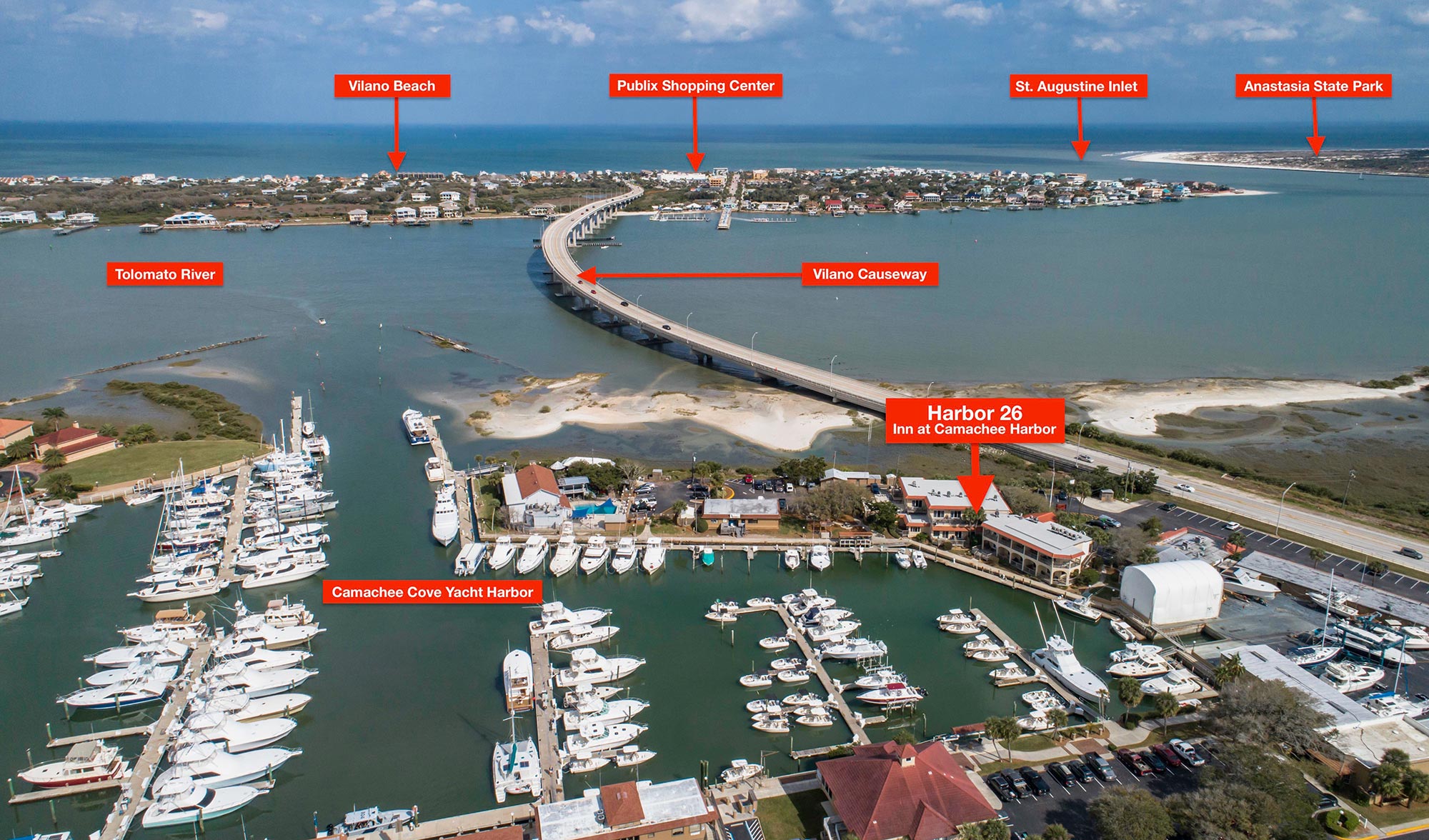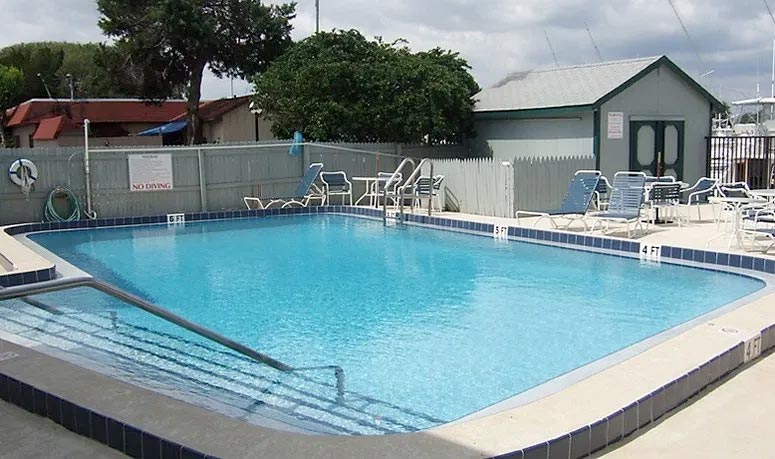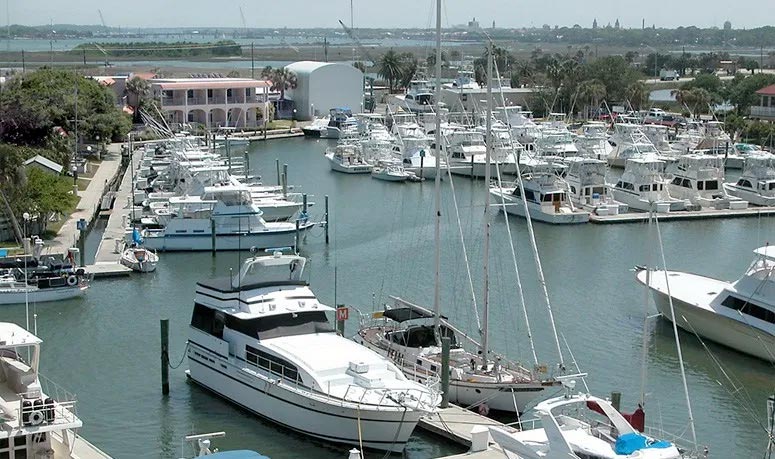 An extra benefit for Harbor 26 guests is access to many complimentary guest amenities of St. Francis Inn Bed & Breakfast, which is also owned by the Finnegan family, in the historic Old City of St. Augustine. Visit the Inn, just 3 miles away, for the evening social hour, swimming pool, bicycles, free parking while you visit the Old City, free admission to the Lighthouse, beach access, and passes to a nearby fitness center. If you book your stay at Harbor 26 directly with St. Francis Inn, you are also welcome to go to the Inn for their daily Buffet Breakfast, served Mon-Fri 7:30-9:30 am and Sat & Sun 7:30-10:30 am. Read all the details about these special Free amenities below. See the Innkeeper at St. Francis Inn to make arrangements.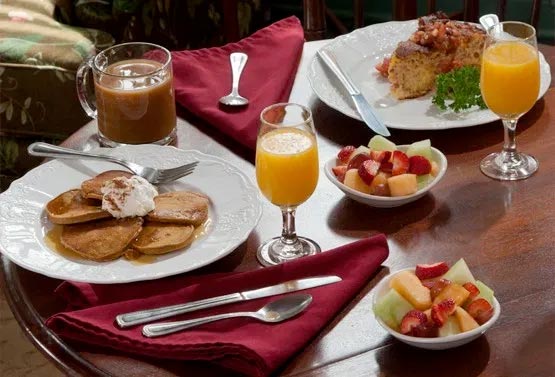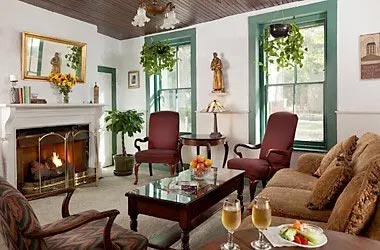 You are welcome to use all the common areas of St. Francis Inn Bed & Breakfast. From the shaded tropical garden courtyard, to the porch rocking chairs, to the comfortable living and dining rooms, you'll find tranquility and relaxation embedded in the historic surroundings. This eclectic Inn is in the heart of the Old City of St. Augustine, just 8 miles from our Beach accommodations. Visit the Inn any time of day and refresh yourself with complimentary beverages and freshly baked cookies and fruit. Park free in the Inn's private lot while exploring the Old City on foot or on the Inn's bicycles just introduce yourself to the Innkeeper for Inn parking and bicycle usage.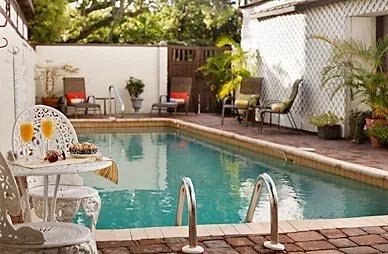 St. Francis Inn's swimming pool is a private hideaway – great for cooling off on a hot day or lounging with a good book and Inn treats. The pool water is temperature-controlled for maximum swimming comfort every month of the year. A monogrammed plush terry robe is provided for you to wear at the Inn's swimming pool on request.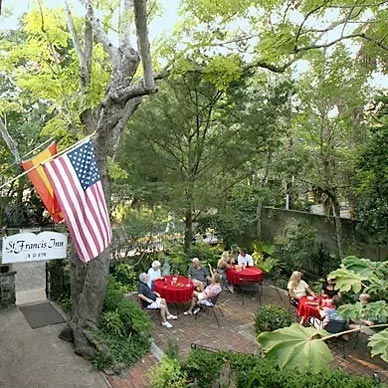 Evening Social Hour is held from 5:00 – 6:00pm daily in St. Francis Inn's dining room or courtyard. Join fellow guests for tasty treats, with a different specialty appetizer daily. The Inn proudly serves local wines from San Sebastian Winery as well as its House Wines and bottled Michelob Beer. Other wines, beers, and mixed drinks are available for purchase.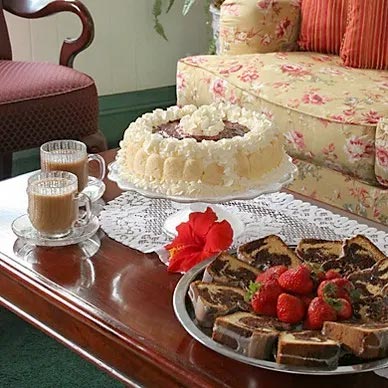 Evening Dessert is served 8:00 – 9:30pm daily in St. Francis Inn's dining room, presenting a decadent Inn-baked complimentary dessert with coffee (regular, decaf and assorted gourmet flavors.) Hot chocolate, iced tea, and assorted hot teas are also offered to enjoy with your sweets. Make your own S'mores at the Inn's courtyard gas fire pit on chilly evenings.
In addition to these amenities, Harbor 26 guests may also enjoy complimentary admission to the St. Augustine Lighthouse and Museum, 50% discount on admission to the Oldest House, and access to programs and facilities at a local health and fitness center. See the Innkeeper at St. Francis Inn for passes, tickets and other details.